More than 14,000 people took the Ration Challenge and lived on refugee rations to raise money and awareness for communities threatened by conflict and disaster.
They ate the same as a Syrian refugee living in a camp in Jordan. Just a small amount of rice, lentils, chick peas, beans, fish and oil. That's it. No red meat, no coffee, and no alcohol!
Be a part of the Ration Challenge in 2018 by Pre-Registering today. Ration Packs are limited each year so register today to secure your place.
How does the Ration Challenge work?
1

Take the Challenge
We'll send you all the resources you need to take part.
2

Survive on Rations
Eat the same rations as a Syrian refugee during Refugee Week, June 18-24 and put yourself in the shoes of a refugee.
3

Raise Money and Awareness
Share your experience, raise vital funds for refugees and help change attitudes.
Get Started!
What are the Rations?
We've designed the Ration Challenge to reflect, as closely as we can, what it's like to eat rations as a Syrian refugee in Jordan. You'll source the same ingredients that are in a refugee food ration pack and also have the opportunity to earn rewards.
| Food item | Quantity |
| --- | --- |
| Rice | 420g |
| Lentils | 170g |
| Dried Chick Peas | 85g |
| Tinned sardines | 125g |
| Tinned kidney beans | 400g |
| Vegetable Oil | 300ml |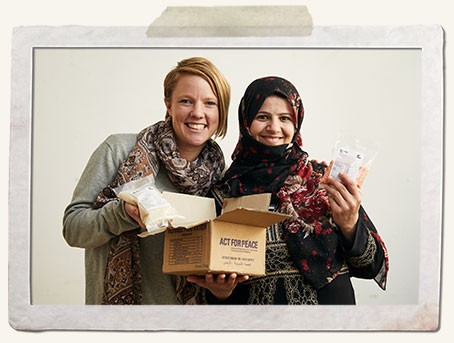 Why take the challenge?
There is a crisis in our world right now. Millions of people just like you and I are being forced to leave their homes and are now in desperate need of food, shelter and medical care.
But you CAN make a difference. Here's how.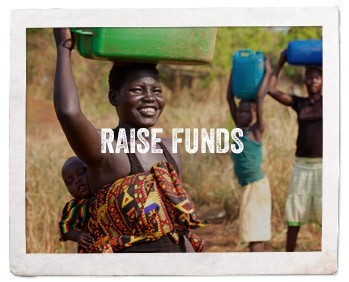 You'll be raising vital funds to support refugees who have lost everything.
Provide food rations, medical care, education and psychosocial support.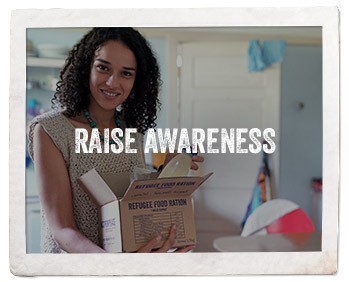 By sharing your experience with friends and family, you'll be raising awareness for the refugee crisis and creating a platform for people to debate and engage.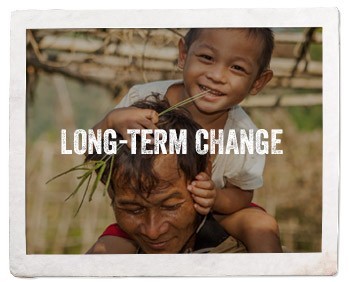 We partner with local organisations focus on refugee led long-term solutions. You're investing in a safe and dignified future for all.