Why we started the challenge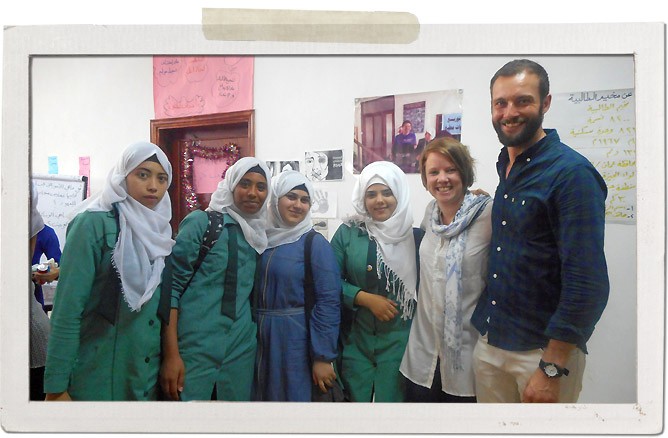 I was sat in a restaurant, eating a delicious meal. And I knew that Than, just a few minutes up the road, was going hungry.
I'd visited Than earlier that day. About my age, he's one of the warmest and humblest guys you could ever meet.
He fled Burma as a child when his village was burned down by the Burmese army. And stuck in the Mae La refugee camp on the border with Thailand, he'd been surviving on food rations for more than 20 years.
I was with my colleague Karen to see Act for Peace's work with refugees in the camp. We were angry and ashamed by what we saw.
There wasn't enough money to give rations to everyone. While we'd been living comfortably in Australia, Than, and other refugees cramped together in tiny bamboo shelters, had been living with constant, gnawing hunger. It felt so unjust. Karen and I were certain that if people back home could understand what the refugees here were going through, they'd want to do more to help.
But how?
We'd been to the camp, talked with refugees, saw first-hand their meagre rations. And even then we couldn't imagine what it must be like to actually survive on them. We'd never experienced hunger like that. How could we understand how it felt?
So we decided to try it. Living on rations. To see for ourselves what it was like.
Then we realised: that's worth sponsoring someone for! We could raise awareness and money for more rations at the same time. And in a restaurant on the Thai-Burma Border, the Ration Challenge was born.
Joined by 100 pioneering and courageous people, and without really knowing what to expect, we set out to survive on exactly the same rations as Than during Refugee Week in June 2014. Man, it was tough. Really tough.
But what really humbled us, was knowing that we were only experiencing one small part of the suffering that refugees experience every day. At the end of the week, we'd be able to come home, joined by the people we love, and eat whatever we wanted. Not Than.
Taking the Ration Challenge made our first-world-problems seem so insignificant. It helped us appreciate how lucky we are to live in this country, to have it so good, and to have such wonderful, supportive and generous friends.
It opened our eyes to how difficult it is to be a refugee, and gave us a new respect for people around the world who are doing it so tough.
And it gave us renewed energy and determination to speak out on behalf of refugees and to do all we can to support them.
One year later, and those 100 pioneers had become 1,600. 1,600 inspirational people who decided to put their money where their mouth is and take on the Ration Challenge in 2015.
We're all human
We were a growing community of people who believe that wherever we're from in the world, we're all human, and we should treat each other the way we'd want to be treated ourselves.
Thanks to their determination, and the amazing generosity of friends and family, together we raised an incredible $456,000. Enough to provide 2,000 refugees with rations for an entire year.
Fired-up by this momentum for change, Karen and I travelled to refugee camps in Jordan last November.
This time to meet Syrian refugees living on rations there, and see what the Ration Challenge community could do to help them.
Many kind and welcoming people shared their stories with us. Stories I'll never forget. A family described how they'd fled from their home in the night as bombs flew towards them. A woman told us how she'd lost her sister and her unborn child. Two young boys who'd lost their dad.
We can't give them back their dad. But we can help them find the strength to cope with what they're going through.
When we told the refugees about the Ration Challenge, and what you're doing to support them, they became very emotional.
"You're giving myself and all Syrians great hope" one woman told me.
We're all human
By taking this challenge you're giving refugees the food, medicine and support they need to survive. You're showing them that they're not alone. That there are people in this world that still care about them. And you're showing, despite what our politicians and media might say, that people in Australia are compassionate, and we're prepared to do what it takes to help others in need.
This year, an amazing 3,000 of us will be putting ourselves in the shoes of Syrian refugees for a week. It's going to be tough. It's going to be eye-opening. And it's going to give hope and comfort to refugees from Syria and around the world.
Will you join us?! Let's do this!