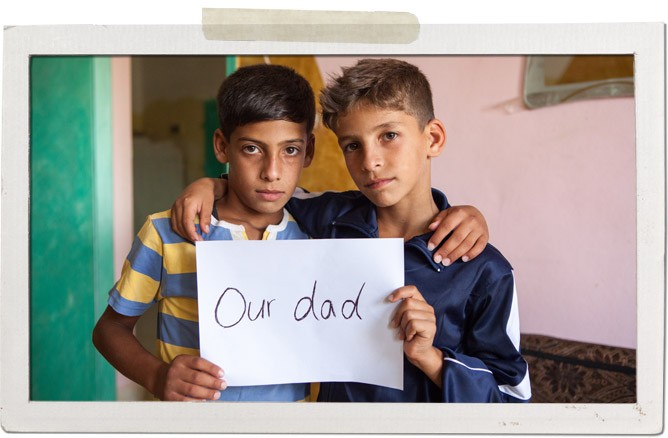 We travelled to refugee camps in Jordan last November, this time to meet Syrian refugees living on rations there, and see what the Ration Challenge community could do to help them.
Many kind and welcoming people shared their stories with us. Stories we'll never forget. A family described how they'd fled from their home in the night as bombs flew towards them. A woman told us how she'd lost her sister and her unborn child. Two young boys who'd lost their dad. We can't give them back their dad. But we can help them find the strength to cope with what they're going through.
When we told the refugees about the Ration Challenge, and what you're doing to support them, they became very emotional. "You're giving myself and all Syrians great hope" one woman told me.
Read their stories of strength and courage below.