Giving refugees like Fatima the strength to cope

Volunteer Fatima helps to distribute rations to fellow refugees in Jordan 'with love and a smile'. She's determined to help others regain the dignity she lost on the dangerous and traumatic journey from Syria.



Fatima is a proud and strong woman, but she will never forget the humiliation and powerlessness she felt when she first became a refugee. She and her young sons had already driven for days to reach the safety of Jordan from their home in Halib, Syria. But when they arrived, after being forced to sit in the dust for hours, they were locked behind wire fences in a camp.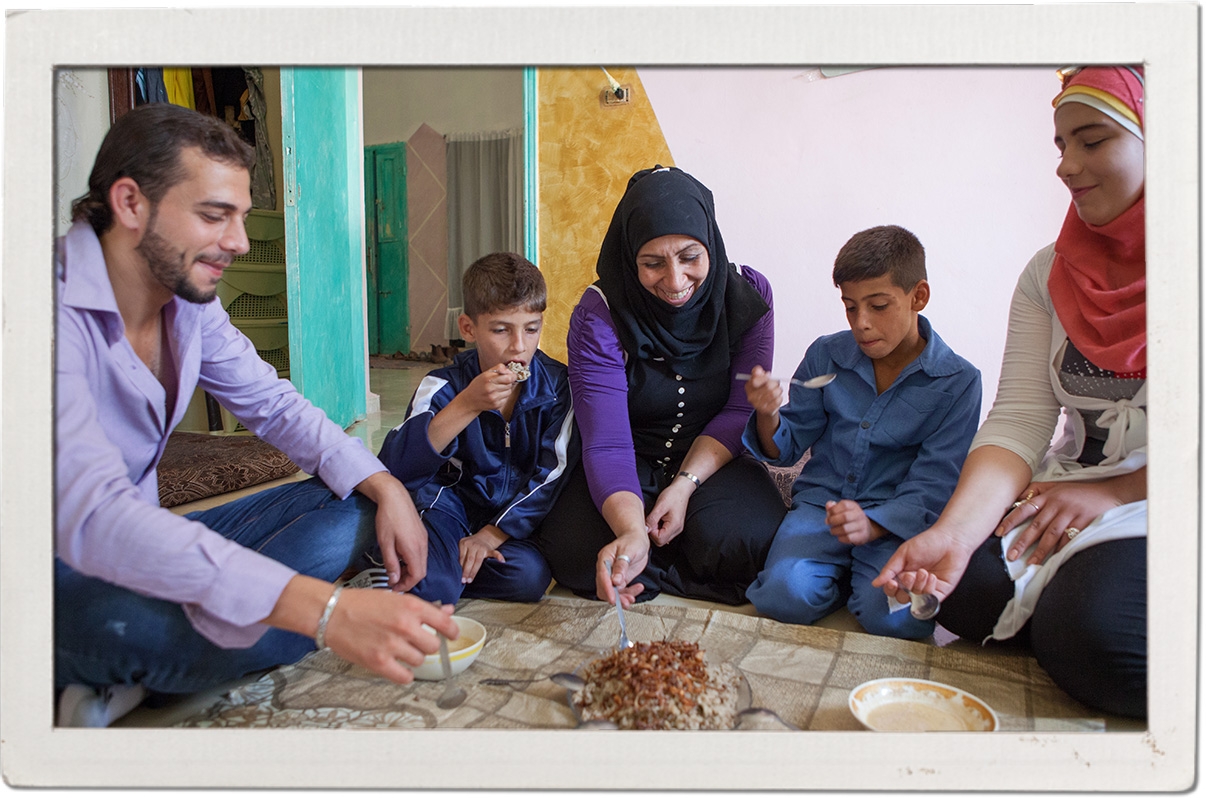 Fatima is now living in Jordan with her children. She says that with more and more Syrian refugees arriving every day, life is hard and very expensive.
"We mainly depend on coupons and packages distributed by NGOs. They're getting fewer all the time. We no longer have breakfast, the children just have milk." she says. "I never thought this would happen to Syrian people who were living in prosperity and dignity."
Thanks to Act for Peace supporters like you, Fatima has been trained as a volunteer to help with food distribution and educate others on how to distribute aid safely and fairly.
"People who come here are already shy and broken on the inside," says Fatima. "We should not add to this. I've made big changes to help people keep their dignity. I want to distribute packages with love and a smile," she adds, her tired face breaking out into a huge smile.
Fatima is grateful to the people in Australia who helped to train her and the other volunteers she works with.
"I thank the Australian people and I am always praying for them because they gave myself and all Syrians great hope," she says. "We will always pray for you and for your country to never suffer what we have suffered from."
---
Want to take action and show refugees like Fatima that we're with them, not against them?
---